Sooo, you've got some pretty hot music, and now you want some music placement opportunities on National Cable TV, Commercials, and Film right? Awesome, that's exactly what I'm about to teach you.
I originally wrote this article Jan 2015, but I am updating it today with new and awesome information! I just recently got a beat placement on VH1's Love & Hip Hop Atlanta!!! I was watching the show with my babe, and all of a sudden my beat started playing out of nowhere!! I looked around to make sure it wasn't my phone or computer glitching or something… it wasnt!!!
I freaked out and said "That's my beat!!", "OH MY GOD", "Thats My Beat!!".
I could not believe it! I always had a dream of my music playing on a popular show that I actually watch. I mean, don't get me wrong, I had received numerous placements on VH1's "Best Week Ever" already,
but this was my beat playing on a MAJOR TV Show that I actually watch. I looked it up and that show is watched by 5.6 million people! I honestly don't know how much I stand to make from that beat placement yet since it only happened about 1 month and 1 day ago, but who's counting haha.
Check out the post and video when I realized my beat was playing on VH1's Love and Hip Hop Atlanta, I freaked out!!
That was an unforgettable experience that will live with me for a lifetime!
My Name is Erick "Efreezee" Carlson and I am a music producer and composer for Artists, TV and Film, but it hasn't always been that way though. I only started getting TV placements back in 2014 and it actually blew my mind at how easy it was to get. You will also be surprised at how easy it actually is to get your music placed on TV and Film just by knowing the right information and where to go.
However, keep in mind, I've been making music since 2001, it took me over 13 years to get my first TV or Film placement. You are basically getting the benefit of my 15 years of experience all in this one article. Lucky you!! Wish I would of had some kind of help when I slipped, fell, and busted my everything along the way… but, that's another story, haha, lets get your music placed!
How I Got Started
Back in 2014, I was at a point in my music producer career where I wanted to start making off of my beats, and I was searching everywhere for all kinds of ways to do that. I started out google searching for ways to promote my music. All I found were people wanting to charge me to put my beats on a mix-tape or music companies offering Twitter or Email blasts. They promised to shoot your music out to all of their 1,000's of music fans. I did some research online and found out that, those blasts really don't work and only get you so much exposure.
After searching and searching for ways to promote my beats, I finally ended up finding what I never knew I was looking for, it was "Music Publishing & Licensing Companies".
I found a music licensing company called Broadjam.com, I spent $300 dollars for a year membership to try it out and see if I could get some solid placements on their. They not only let you submit music for TV and Commercials, but also with major artists.
I was actually selected at one point for a placement on a Shakira album, but that was only the first step to getting on the album. Your beat or song still has to make it all the way through 2 more steps before making the final cut. And, not only do you have to pay the $300, but you also have to pay 5 dollars per submission. To make a long story short, I never ended up receiving 1 single placement from Broadjam.com and probably spend around $550 total. I was really discouraged at this point and wasn't sure whether to sign up with another music licensing company or not.
That was until I got a random call from a lady in New York, claiming she knew how to get my beats placed on TV and Film. I was very susceptible, especially having never talked to this person ever in my life before. Although, she seemed liked she was pretty knowledgeable about the music industry, and was only asking me for $200 for the full list of music licensing companies (I think there were 2). I only had a little bit of money at the time and only felt comfortable giving out $100 dollars until I knew at least one of the companies were legit. So, I paid her the $100 dollars for the information via Paypal and then she told me where to go.
Unlock the content below to find out where to go (Website) to get your music placed on TV!
[sociallocker id="1716″]
She said go to "Jingle Punks", I can still remember her voice saying that, and she said it again "Jingle… Punks…". Go to JinglePunks.com and click on the, "Submit Music Tab".
So I went there only to discover that I couldn't sign up right away, there was a message on the page that said I had to wait 10 more minutes until the submissions were back open. I didn't know that Jingle Punks team members listen to both of the 2 tracks you submit to them. There is no automatic sign up, they have to email you back and offer you an account after determining your tracks are good enough (high quality, studio recorded, no copyright infringements, all original music).
To make a long story short, I thought it would be much easier then it actually turned out to be but the method I am going to tell you is very simple and straight to the point. You submit your music and you either get accepted or rejected. The woman who actually told me where to go actually charged me $100 dollars for this information, so I am going to be charging you as well, but its not going to cost you a hundred dollars, its merely going to cost you a Facebook like, Google plus 1 or twitter share.
Here are what the shares and splits, licensing and royalty numbers are:
50/50 Split Upfront Sync Fee

SHARES AND SPLITS

50/50 Split Backend Royalties

JP 100% Publishers Share

Artist 100% Writers Share
Read here to discover where to submit your music to get placements on Cable TV, Film and Commercials
The site name is called Jinglepunks.com.
Visit their site and click on the button that says "submit music"
They will give you an opportunity to submit 2 tracks. Pick your absolute best music for these submissions, because it is make or break on the first try here. If you don't make it in on the first run, you will have to wait 6 months in order to submit again. Take your time and pick out your best beats, songs, instrumentals and vocal possible. Go ahead and submit them along with your contact information and wait for Jingle punks to contact you back with their decision. Hopefully they will accept you and you will get an email stating that you can now submit more cue's for processing. Cues stand for: more songs or instrumentals. Keep in mind that Jingle punks only accepts songs that contain the split mixer channels. Meaning all of the stems of the recording in individual files.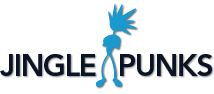 Hello from


Jingle

Punks

Send us your demos!
| | |
| --- | --- |
| • | Please head to the Artist's Dashboard to upload 2 demo's of your music (please only submit low quality mp3's). |
Once you have submitted your music and they have accepted you, you will need to fill out their license agreements and send them back to them. Its super easy and they let you e-sign them so that you don't have to print anything out or scan in back in. Everything happens through email and makes the process super simple.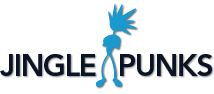 You're almost
a

Jingle

Punk!On to the next step…
After you fill out the licensing information and all that, they will have you sign individual Schedule A's for each one of your songs. This is the information the email will look like once you have completed it. The will also send you a copy of the agreement in you email.
"Schedule A Submission Schedule
Each of Licensor and Jingle Punks hereby adopts and incorporates this Submission Schedule into the Jingle Punks Music LLC License Agreement (the 'Agreement') by and between the undersigned Licensor and Jingle Punks, and this Submission Schedule is hereby made a part thereof. Licensor hereby represents and warrants that each representation and warranty made by Licensor in the Agreement is true and correct as of this date, including, without limitation, with respect to each Master and Composition submitted to Jingle Punks hereby. This Submission Schedule shall not replace, or be deemed to replace, any other Submission Schedule executed by Licensor in favor of Jingle Punks. Terms used herein and not defined shall have the meanings ascribed to them in the Agreement.
Dated as of this 18 day of August, 2012
Efreezee Progression erick carlson (100.0%) BMI 55025….
Artist Name Track Name Writer Info (Name, Percent, PRO, & CAE)"
After you sign the Schedule A's, all thats left to do now it wait. As you can see, I submitted this late 2012 and didn't receive my first music licensing placement until the first quarter in BMI of 2014 and it actually wasn't even that much money. You will see that it takes multiple placements or very huge ones in order to make really good money of licensing your songs. Here is what my BMI statement looks like for the placements I have received. Click the document to open it up.
music licensing document
I've tried using Broadjam.com for a full solid year. I purchased their submission package and everything and farthest I got was getting selected for an album placement with Shakira but nothing every came from it and I wouldn't suggest going there unless you know for a fact that people get placements there. I spent around $500 and never got one. Jingle punks is a free service and I have never had to pay them a single dime.
I promise, that if you use these steps and you have quality music, you will absolutely be able to get placements in TV and Film and hey if you don't get accepted, try again in 6 months and don't stop trying until you get it and it won't cost you anything but your time. I hope this post helped you, please share it with your other music friends in hopes of getting their music heard or played on live national and international cable tv networks.
Promo Intro Video Created for this Page. This is not a tutorial, just an intro video

[/sociallocker]